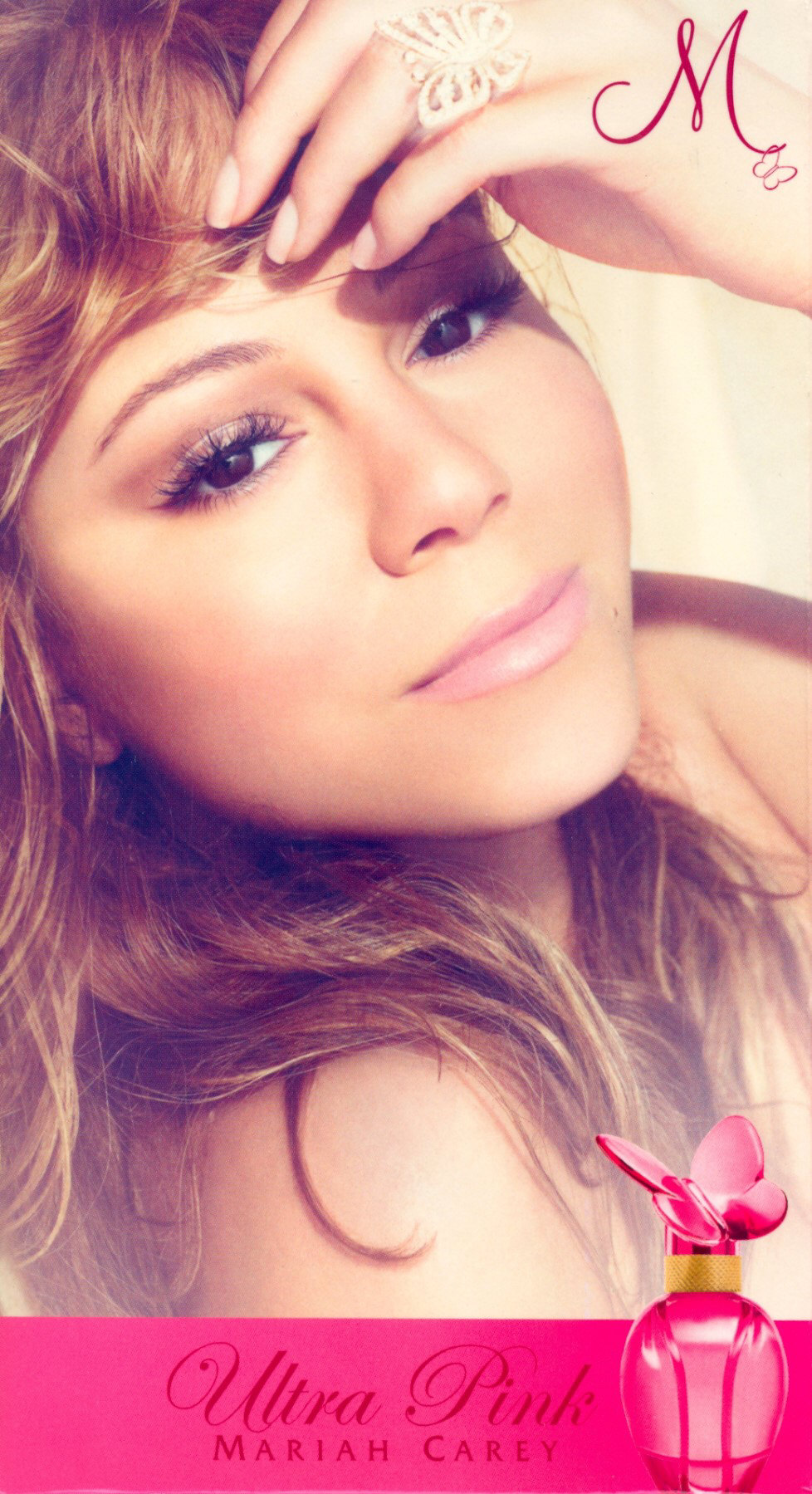 OK. Normally I am not a spaz for Christmas. But there is one thing I do love; Gift sets. I just love a good gift set. Why? Because for $20 you can figure out if it's love or lust for a perfume you pick out.
Walmart has got them some game in the gift set department. What orginally caught my eye was their Harajuku Lovers perfumes that were $27.00 each. Next to that they had Mariah Carey's new perfume Ultra Pink.
I actually like Mariah's perfumes. I think Mariah herself is a bit
crazy
eccentric. But for
crazy
"eccentric" she has good taste. I could be thinking this because we are both Aries. I have the perfume in the purple butterfly bottle that smells like sexy marshmallows and I like that.
So what's there to lose?
I located the tester. Which was 6 AISLES north east of the perfume aisle. I couldn't pick it up to sniff so I had to bend forward and stick my nose to the display.
Nice, I looked like a tard.
What did I find? Girly. Sweet. Citrus. Light floral. If you buy the 1 oz bottle it's $30. for 1.0 oz. If you get the gift set it's $20 and you get a .5 oz bottle, hand creme and shower gel. Knowing the perfumer. A little goes a LONG way so I went with the gift set. I figured if my infatuation wore off I wouldn't be too upset for spending $20.
So I began to run the rest of my errands today smelling Ultra Pinkish. I loved it. I felt very girly and sexy. But not foo foo girly. I loved the bottle. A clear hot pink. I think this one might be going into the collection as a day perfume.
This product is only available at Walmart. But if there is not one located near you ordering online is always available.
Product information:
Get your diva on with Ultra Pink, the exclusive new fragrance by Mariah Carey. A colorful floral melody, Ultra Pink is flirty and fun and embraces Mariah's feminine side. Soft accents of cherry blossoms and wild berries, combined with signature dewy Tiare Petals and a creamy blend of sun-kissed woods create a radiant and vibrant fragrance.
Gripes:
First off it would have been nice to say the description to be on the package. Probably Mrs.Carter thought to her self that using 'words' were not befitting for a diva? Maybe they we depending on the sale based on the scent and packaging alone? I dunno. But a description would have been nice.
Another gripe about the package is on the box it looks like it says Multra Pink. I get it. M is Mariah's signature. However a little distinction is needed.
The phrase: "get your Diva on". I have a problem with this. I just think it's sooo oh I don't know... 2000ish. Tyra was flipping this phrase when she first started her talk show. I think it's a little old now.
Other than that. Love the product. Would recommend this one for your Christmas list!
~Michelle